Commercial Roofing in Lubbock | Clay and Concrete
Commercial Roofing in Lubbock | Clay and Concrete
Clay Tile
ABF Roofing offers commercial roofing in Lubbock, including clay tiling. Otherwise known as Spanish tile, clay tile roofs come in various colors, but are normally found to be terra-cotta. Before installation, they are baked at a high temperature which seals the color into them, preventing fading or peeling over time. They are also very good insulators and extremely durable lasting up to 100 years. A good example of clay and concrete roofing in Lubbock is Texas Tech University's campus!
Concrete Tile
Concrete tiles also have a long life, lasting 50 years or more. They can be painted any color and have a few design options to choose from. Highly durable, these tiles can serve as great emulations of clay, wood shake, slate, or stone tiles, while giving you a significant increase in durability and lowering your risk of damage.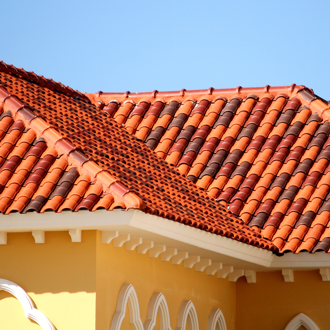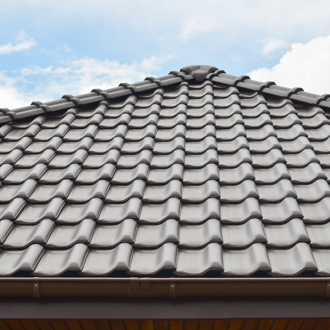 Should You Choose Clay or Concrete Commercial Roofing in Lubbock?
Clay tiles absorb significantly less water than concrete, making them more protective. When concrete gets wet, it absorbs and becomes heavier causing added stress to a building's structure. This also makes concrete more prone to stains and mildew growth.

Concrete tiles are able to withstand more harsh weather conditions, while clay has a tendency to crack at low temperatures. This is why clay tiles are mostly only found in warmer climates.

Clay tiles hold their color over time, even in harsh weather conditions, while concrete fades faster and is more prone to staining.

Concrete tiles are less expensive than clay tiles. If you'd like to learn more about pricing, visit our contact page!
Got Questions?
Don't know what you're looking for? That's why we're here! Visit our contact page to ask us any questions you have, or give us a call at 806-863-3626. We know that looking for a new roof can be a stressful process, so we want to make things easy for you.
Reach
Out
Contact the office and we will get you started on your experience with ABF Roofing & Foam. Our experienced professionals will get you started with an estimate and excellent service!