It's a tough decision- should you opt for a roof overlay or replacement? The answer is not always obvious, and should be weighed in light of your specific needs. This blog post will guide you through the process by discussing the main differences between the two options, as well as their respective advantages and disadvantages. Read on to learn more!
What is a Roof Overlay?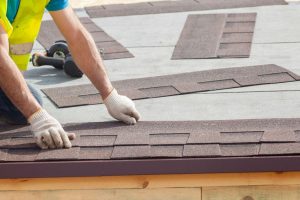 A roof overlay is when a new roof is installed over an existing existing roof, without removing it. This is an option if you're looking to save some money and don't want to tear down the existing roof. ABF Roofing Company can help you determine if a roof overlay is an option for you. We will assess the condition of the existing roof, and can install a new layer of protection if needed. ABF Roofing Company specializes in quality, reliable replacement roofs that are durable and long-lasting – so you can count on our professional roofers for all your roof replacement needs.
This method is often cheaper than a full roof replacement and can extend the life of your existing roof for several years. If you're looking for a reliable roof replacement company, then look no further than ABF Roofing Company. We offer reliable and cost-effective solutions for all your roofing needs. Whether you're looking to replace your entire roof or just need a few repairs, we can help. So, if you're in the market for an overlay or roof replacement, give us a shout.
What is Roof Replacement?
Roof replacement is the process of replacing an existing roof with a new one. There are a few factors to consider when determining whether or not you need a roof replacement. If the roof is more than 20 years old, if there are visible signs of wear and tear, or if the roof has sustained storm damage, it might be time to get a replacement. A professional roofer can help you determine whether or not a roof replacement is necessary and then recommend the best replacement materials and installation process.
This process is preferred in most cases instead of an overlay on your existing roof. While it can be hard to know which process is best, our professional Lubbock roofers can give you a free estimate for the best options for your specific roof.
Factors to Consider When Choosing Between a Roof Overlay and Replacement
The age and condition of your existing roof should be considered when deciding between an overlay or replacement. If you're unsure of the age or condition of your roof, it may be best to call in a professional roofing company such as ABF Roofing Company. We can assess your roof and recommend the best course of action. If your roof is older than 15 years and has multiple layers, then a full replacement may be the best option. However, if the roof is relatively new, an overlay may be a more cost-effective solution. Ultimately, it's important to choose a roofing solution that fits your budget and provides the necessary protection for your home.
The type of material used for the new roof is also important, as some materials provide more protection than others. When it comes to replacing your roof, it's best to call a reliable and experienced Lubbock roofing company. They can provide you with invaluable advice on which materials are best suited to your home and budget. Make sure to find the right professionals that you can trust and will provide you with a roof that is durable and will last for years to come.
The cost of a roof overlay may initially look more attractive for your budget. However, if you are considering this option, you should factor in the potential long-term costs associated with an overlay that may outweigh those associated with a full replacement. Ultimately, when it comes to making the decision about replacing your roof or doing an overlay to save money in the short-run, consider all factors before making a choice. Call on the professional Lubbock Roofers at ABF and we will help you find the right solution for your roofing needs.